August 15, 2020
Read the stories you have made possible and let's celebrate together our successes in building peace!
---
[Success Story]
NIGERIA: new beginning for children formerly associated with armed groups.
"I couldn't sleep, I had horrible nightmares. I ended up dropping out of school because I couldn't concentrate on anything anymore," says Mohammad.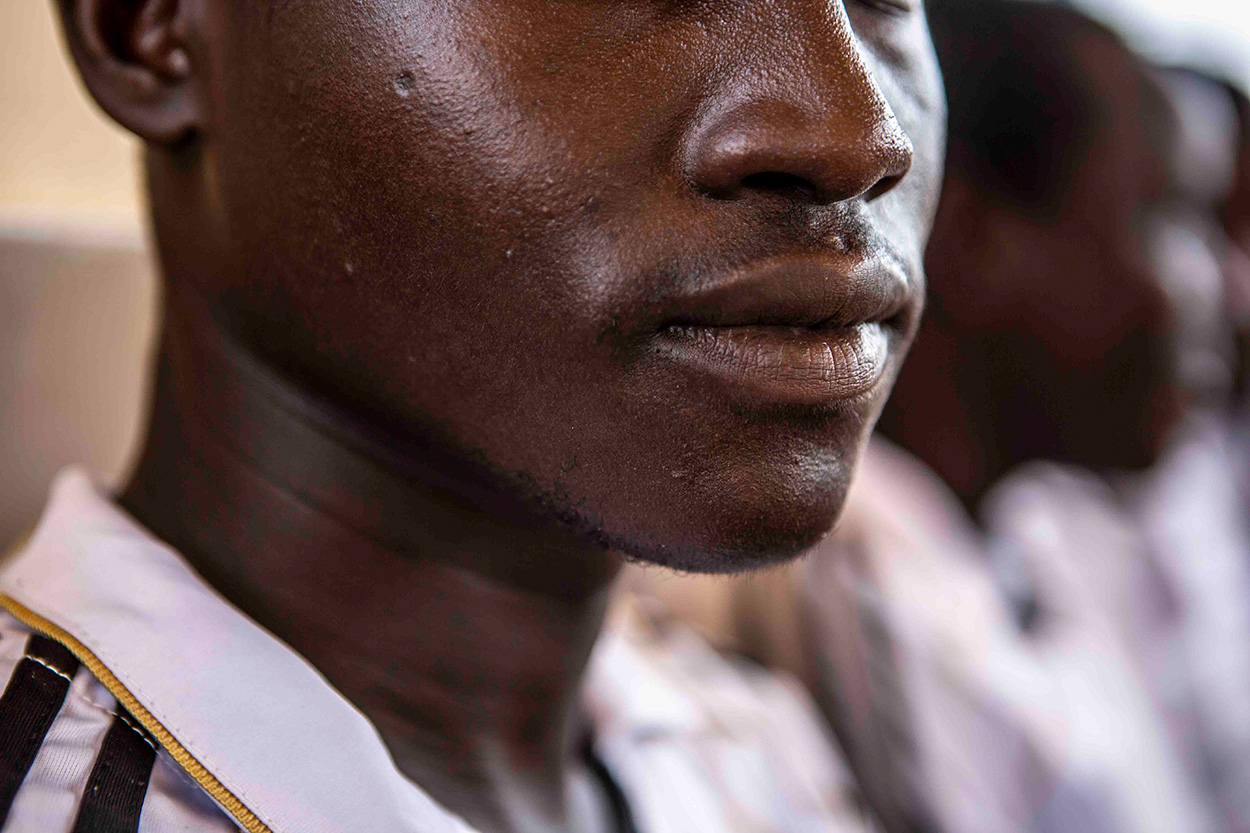 In North-East Nigeria, children are often caught up in the war against violent extremists. Mohammed was one of those children. At age 13, fearing that he would be accused of being a member of Boko Haram, he reluctantly joined a vigilante group. "I had seen too many people killed because they were suspected of supporting Boko Haram," confides Mohammad.
Violence quickly became ingrained in Mohammad's life. Added to this was the constant fear of being targeted by the rival armed group. "I couldn't sleep, I had horrible nightmares. I ended up dropping out of school because I couldn't concentrate on anything anymore," says Mohammad.
Slowly, a false sense of protection from a common enemy and revenge for lost loved ones became the fuel that justified and perpetuated the cycle of violence. "I had lost all hope for the future. Before that, I dreamed of becoming a doctor to help my people. After four years with the group, that dream was gone," he says.
Fortunately, Mohammad was spotted by volunteers from a humanitarian organization who managed to convince him to leave the group. . But all was not yet solved. With a family struggling to make ends meet and the loss of income provided by the armed group, Mohammad still couldn't hope to return to school.
One year later, thanks to our UNICEF-funded project supporting the socio-economic reintegration of children associated with armed groups, Mohammad's life has taken a new turn. He received school materials and a waiver of school fees to enable him to return to school. Nightmares have now given way to his lifelong dream. "I want to be one of the best-known doctors in our state. It motivates me to work even harder in school. As soon as I get home, I reread the textbooks that Search gave me," he says.
Besides, Mohammad has received psychosocial support to help him understand and deal with the trauma he has suffered. "I was taught practical exercises to help me cope with what I've been through. Now whenever I'm overwhelmed by frightening thoughts that I can't control, I use meditation, yoga, and breathing techniques to help me feel better."
Now 19 years old, Mohammad uses his experience to help others. "I will never forget this second chance I got. I want to pass it on and change people's lives. I now create videos on the importance of education, sharing tips on how to deal with trauma and the effects of addiction," concludes Mohammad.
---
[New Project]
SENEGAL & BURKINA FASO: How can a peacebuilding organization help curb the pandemic?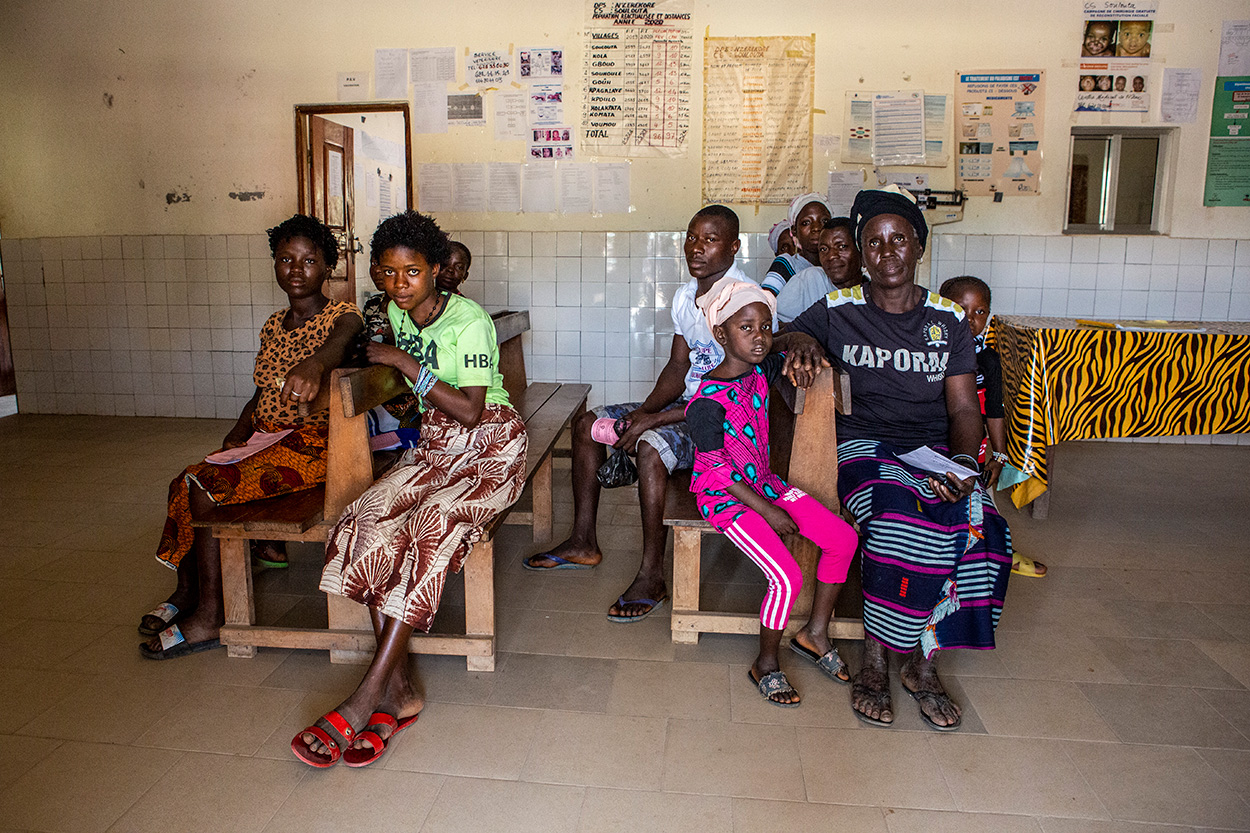 In both conflict transformation and health crisis management, community trust and collaboration are essential. When there is a lack of trust between the population and health officials, the result is failing health systems and missed early and effective response opportunities.
We experienced this first-hand during, and even after, the Ebola outbreak. Fortunately, our participatory and conflict-sensitive approach was successful in restoring the trust and collaboration needed to improve health systems and practices.
With funding from the Gates Foundation, we are building on this momentum to launch a new project to fight COVID-19 in Senegal and Burkina Faso. Our efforts will lay the foundation for more robust health systems based on collaboration between communities and national and regional health officials.
This project paves the way for our very first activities in Senegal. For one year, we will rely primarily on existing community-based systems and those created by the government to reach the most vulnerable communities. Our activities will help them better cope with the health and socio-economic consequences of the crisis.
In Burkina Faso, restoring trust between communities and the public health system will be at the heart of our activities. We will also launch a cross-cutting risk communication campaign to support health workers and ensure that citizens have useful and reliable information about the disease.
---
[Activity]
MALI: Mediation to end atrocities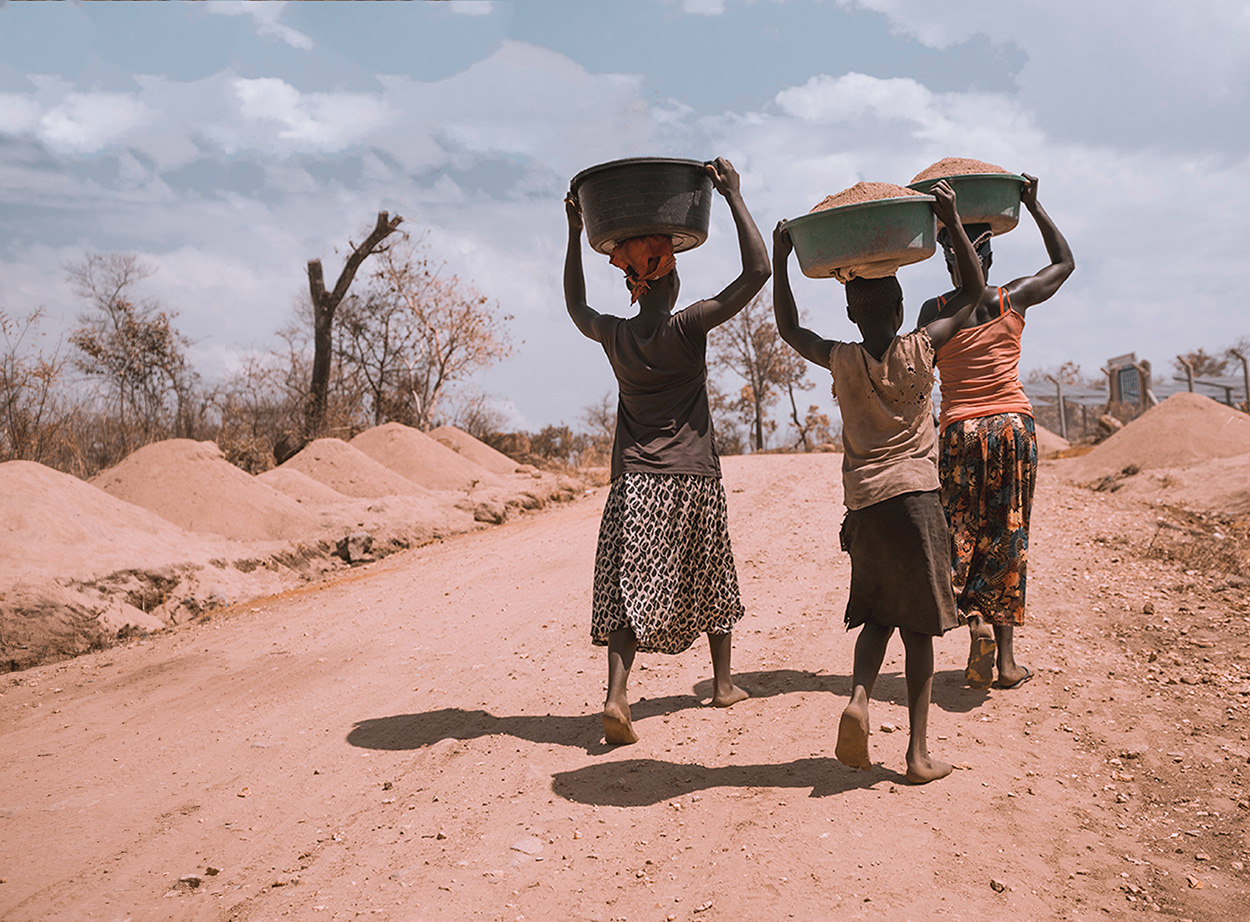 Since 2018, conflicts between the Bambara, Dogon, and Fulani communities in central Mali have led to massive human rights violations and forced displacement, triggering an unexpected cycle of community violence.
With funding from the U.S. Department of State, we are now actively building community resilience to end this cycle.
This month, our project Anw Ko Hêrê! (Peace, now !) focused on training 117 local peace ambassadors to carry out mediation and inter-community violence prevention activities. In five communes, traditional and religious leaders, defense and security forces, local authorities, women and youth leaders, formed mediation teams and developed an action plan to resolve the main conflicts in their respective communes.
---
[Success Story, by Abdourahamane Barry]
GUINEA: promoting citizen participation in health governance.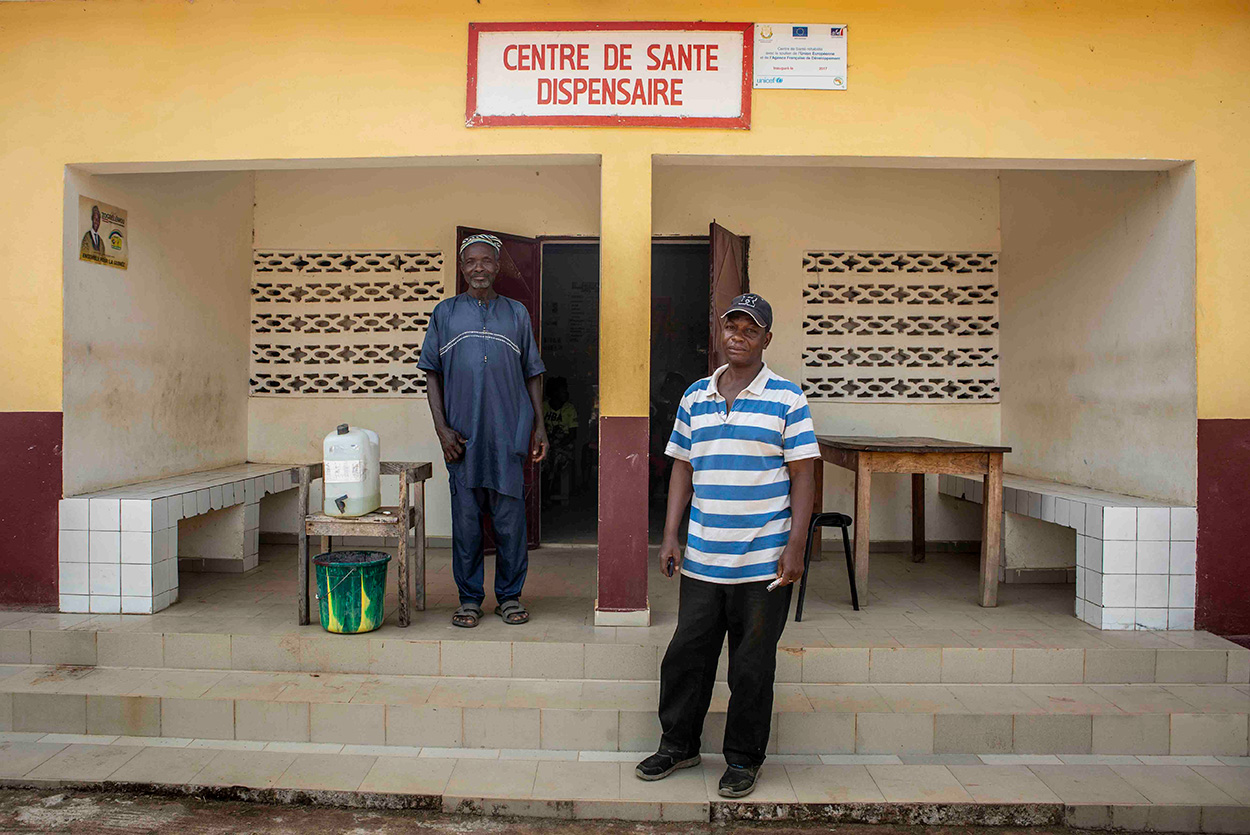 Nobody was ready for Ebola. Neither the population, nor the medical staff, nor the government. The epidemic highlighted the health system's shortcomings in managing health crises, prompting the government to transfer its competences to enable rural communities to participate actively in health governance.
To this end, the local authorities in the village of Kolenten created the Committee for Health and Hygiene (COSAH) to involve community members in managing the health center. "Unfortunately, the committee existed only in name. It didn't work because we didn't know what our role was," explains its president, El Hadj Sadou.
Last year, journalists trained by Search as part of our "Citizen Participation in Health Governance" project came to collect content for their radio program on health governance. This time, to the committee members' great relief, they produced a radio program specifically on the role and functioning of COSAH. "This program prompted us to take immediate steps to reorganize our structure around our most active members. The roles and responsibilities of each member were clearly defined. We now better fulfill our role as an intermediary between our local health center and the community," explains El Hadj Sadou.
Also, a new and robust collaboration was born between the committee and the director of the health center. "He now considers our committee as his partner, keeping us informed about the center's functioning and needs, asking us for advice. Meanwhile, we make our communities aware of the need to come to the center for treatment. And it works! Today, they leave aside traditional self-treatment, which often leads to complications, and come in large numbers," concludes El Hadj Sadou.
Follow : Facebook
---
[Activity]
SIERRA LEONE: citizen participation in the fight against pandemic.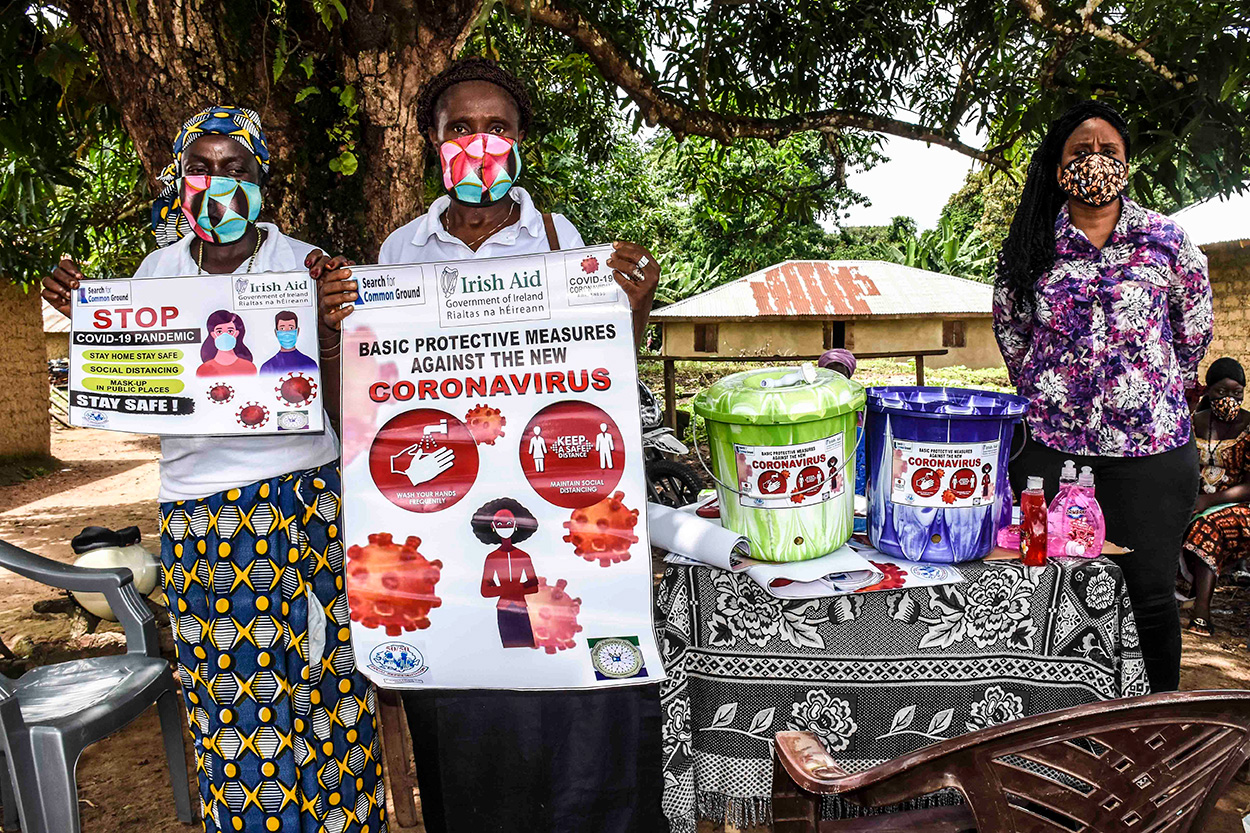 Since 2018, Search has played a crucial role in improving political engagement, accountability, and development spending by strengthening citizens' participation in the governance of their constituencies.
With funding from the Wellspring Philanthropic Fund (WPF), we have created spaces for dialogue between citizens and their elected officials. This dialogue allowed them to jointly define community governance plans for the development of their constituencies. Since then, we have been supporting civil society organizations in monitoring the progress of these action plans developed with elected officials.
To best respond to current needs, we are now also focusing our efforts on strengthening citizen participation at the heart of the fight against COVID-19. To this end, we have provided online training to members of 26 civil society organizations led by women and youth to help them monitor the investment of elected officials in the management of the pandemic in their constituencies.
---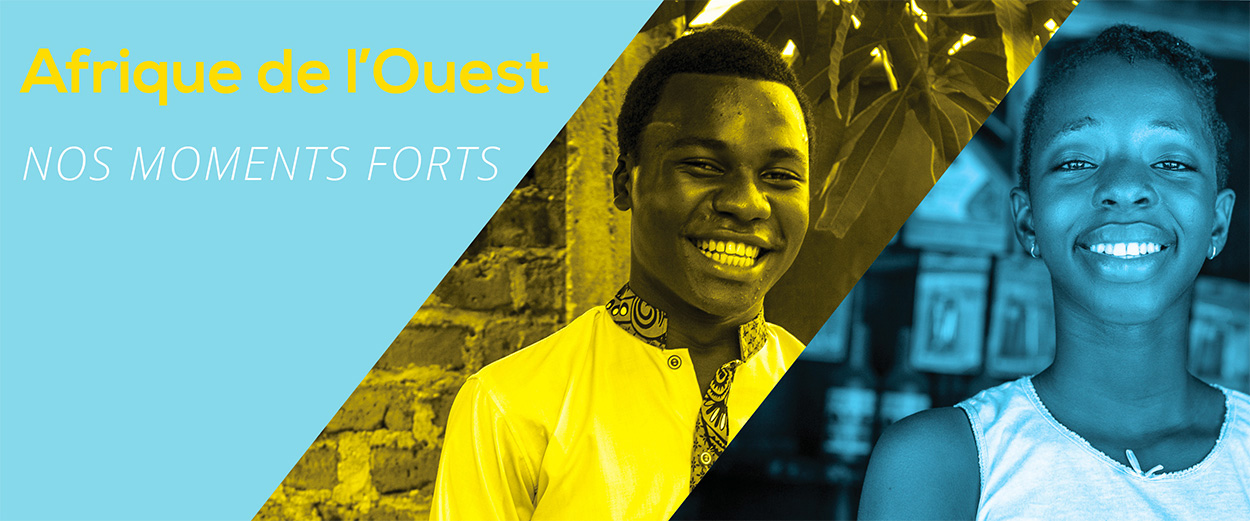 ---
Lisez les histoires que vous avez rendues possibles et célébrons ensemble nos succès dans la construction de la paix !
---
[Histoire de réussite]
NIGERIA : un nouveau départ pour les enfants anciennement associés aux groupes armés.
"Je ne pouvais pas dormir, je faisais d'horribles cauchemars. J'ai fini par abandonner l'école parce que je ne pouvais plus me concentrer sur rien", dit Mohammad.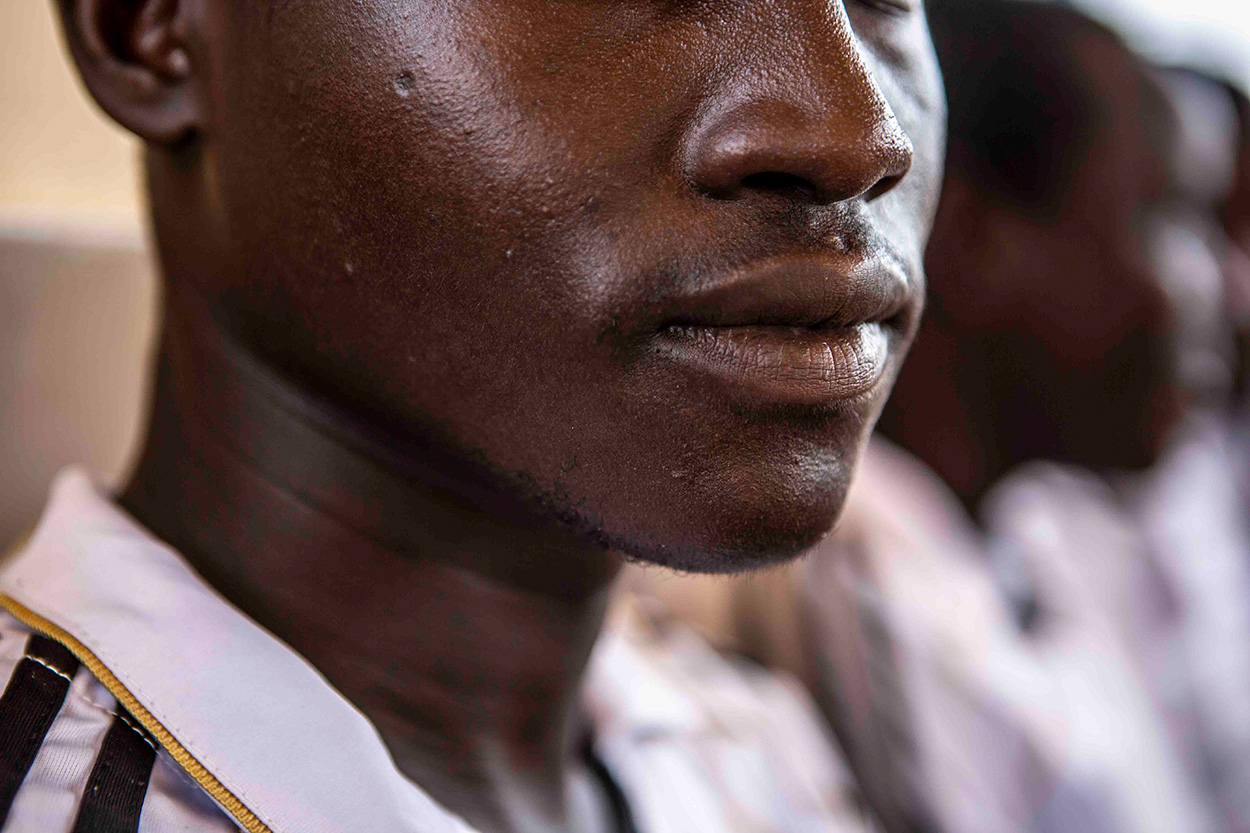 Au nord-est du Nigéria,  les enfants sont souvent enrôlés dans la lutte contre les groupes extrémistes violents.  Mohammed a été l'un de ces enfants. À l'âge de 13 ans, craignant d'être accusé d'être membre de Boko Haram, il rejoint à contrecœur un groupe d'autodéfense. "J'avais vu trop de gens se faire tuer parce qu'ils étaient soupçonnés de soutenir Boko Haram," confie Mohammad.
La violence s'ancre rapidement dans la vie de Mohammad. À cela s'ajoute la crainte constante d'être pris pour cible par le groupe armé rival. "Je n'arrivais plus à dormir, je faisais d'horribles cauchemars. J'ai fini par abandonner l'école parce que je ne pouvais plus me concentrer sur rien", raconte Mohammad.
Peu à peu, un faux sentiment de protection contre un ennemi commun et de vengeance pour les êtres chers perdus devient le combustible justifiant et perpétuant ce cycle de violence. "J'avais perdu tout espoir pour l'avenir. Avant cela, je rêvais de devenir médecin pour aider mon peuple. Après quatre ans avec le groupe, ce rêve s'était envolé", dit-il.
Heureusement, Mohammad est repéré par des bénévoles d'une organisation humanitaire qui parviennent à le convaincre de quitter le groupe. Mais tout n'est pas encore résolu. Avec une famille qui a du mal à joindre les deux bouts et la perte des revenus fournis par le groupe, Mohammad ne peut toujours pas espérer retourner à l'école.
Un an plus tard, grâce à notre projet financé par l'UNICEF qui soutient la réintégration socio-économique des enfants associés aux groupes armés, la vie de Mohammad prend un nouveau tournant. Il reçoit du matériel scolaire et une dispense de frais de scolarité pour lui permettre de retourner à l'école. Les cauchemars se dissipent et cèdent la place à son rêve de toujours. "Je veux être l'un des médecins les plus connus de notre État. Cela me motive à travailler encore plus dur à l'école. Dès que je rentre à la maison, je relis les manuels que Search m'a donné", dit-il.
En outre, Mohammad reçoit un soutien psychosocial pour l'aider à comprendre et à gérer le traumatisme qu'il a subi. "On m'a enseigné des exercices pratiques pour m'aider à surmonter ce que j'ai vécu. Maintenant, chaque fois que je suis submergé par des pensées effrayantes que je ne peux pas contrôler, j'utilise la méditation, le yoga et des techniques de respiration pour m'aider à me sentir mieux".
Aujourd'hui âgé de 19 ans, Mohammad utilise son expérience pour aider les autres. "Je n'oublierai jamais cette deuxième chance que j'ai eue. Je veux la transmettre et changer la vie des gens. Je crée maintenant des vidéos sur l'importance de l'éducation, en partageant des conseils sur la façon de gérer les traumatismes et les effets de la dépendance", conclut Mohammad.
---
[Nouveau projet]
SÉNÉGAL et BURKINA FASO : Comment une organisation de consolidation de la paix peut-elle contribuer à endiguer la pandémie ?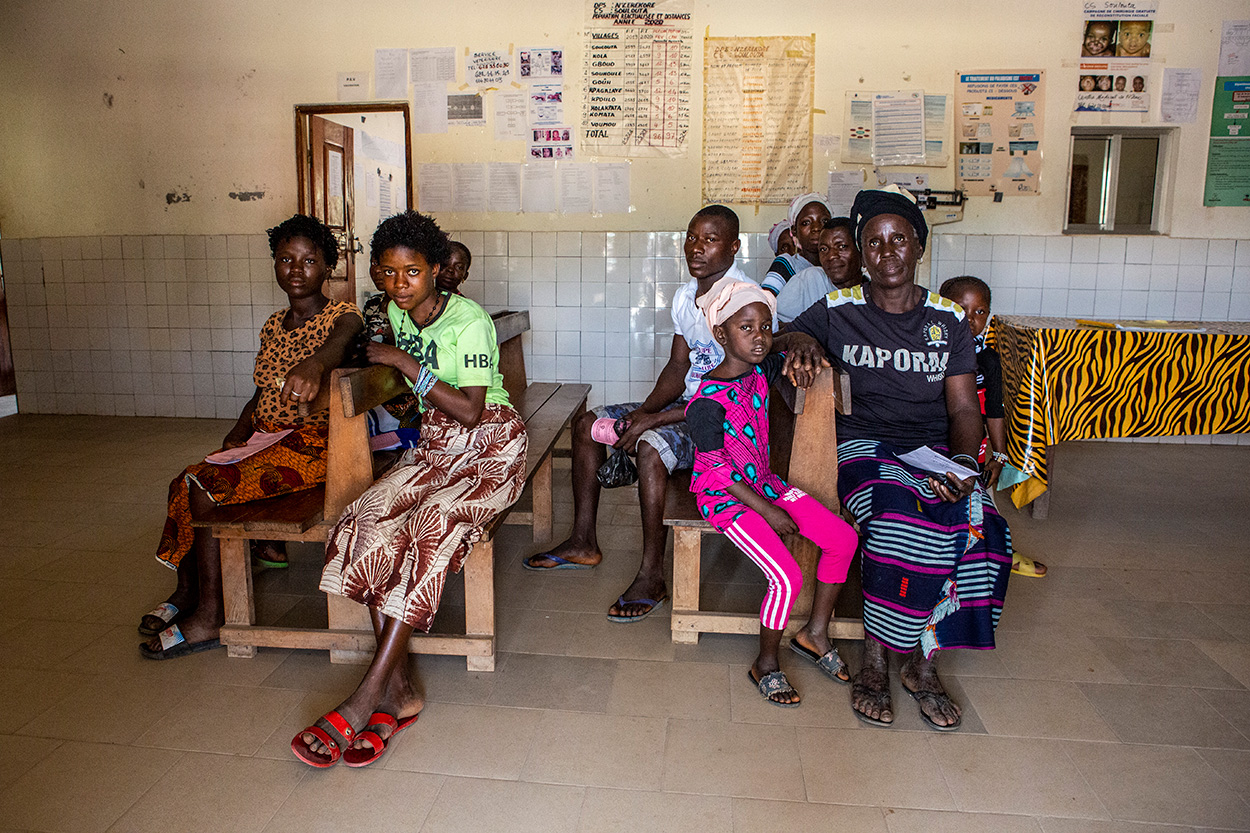 Tant dans la transformation des conflits que dans la gestion des crises sanitaires, la confiance et la collaboration des communautés sont essentielles. Lorsqu'il y a un manque de confiance entre la population et les responsables de la santé, il en résulte des systèmes de santé défaillants et des occasions manquées de réagir rapidement et efficacement.
Nous en avons fait l'expérience directe pendant, et même après, l'épidémie d'Ebola. Heureusement, notre approche participative et sensible aux conflits a réussi à rétablir la confiance et la collaboration nécessaires pour améliorer les systèmes et les pratiques de santé.
Grâce à un financement de la Fondation Gates, nous profitons de cette dynamique pour lancer un nouveau projet de lutte contre la COVID-19 au Sénégal et au Burkina Faso. Nos efforts jetteront les bases de systèmes de santé plus solides, fondés sur la collaboration entre les communautés et les responsables sanitaires nationaux et régionaux.
Ce projet ouvre la voie à nos toutes premières activités au Sénégal. Pendant un an, nous nous appuierons principalement sur les systèmes communautaires existants et ceux créés par le gouvernement pour atteindre les communautés les plus vulnérables. Nos activités les aideront à mieux faire face aux conséquences sanitaires et socio-économiques de la crise.
Au Burkina Faso, la restauration de la confiance entre les communautés et le système de santé publique sera au cœur de nos activités. Nous lancerons également une campagne transversale de communication sur les risques afin de soutenir les agents de santé et de garantir que les citoyens disposent d'informations utiles et fiables sur la maladie.
---
[Activité]
MALI : la médiation pour mettre fin aux atrocités.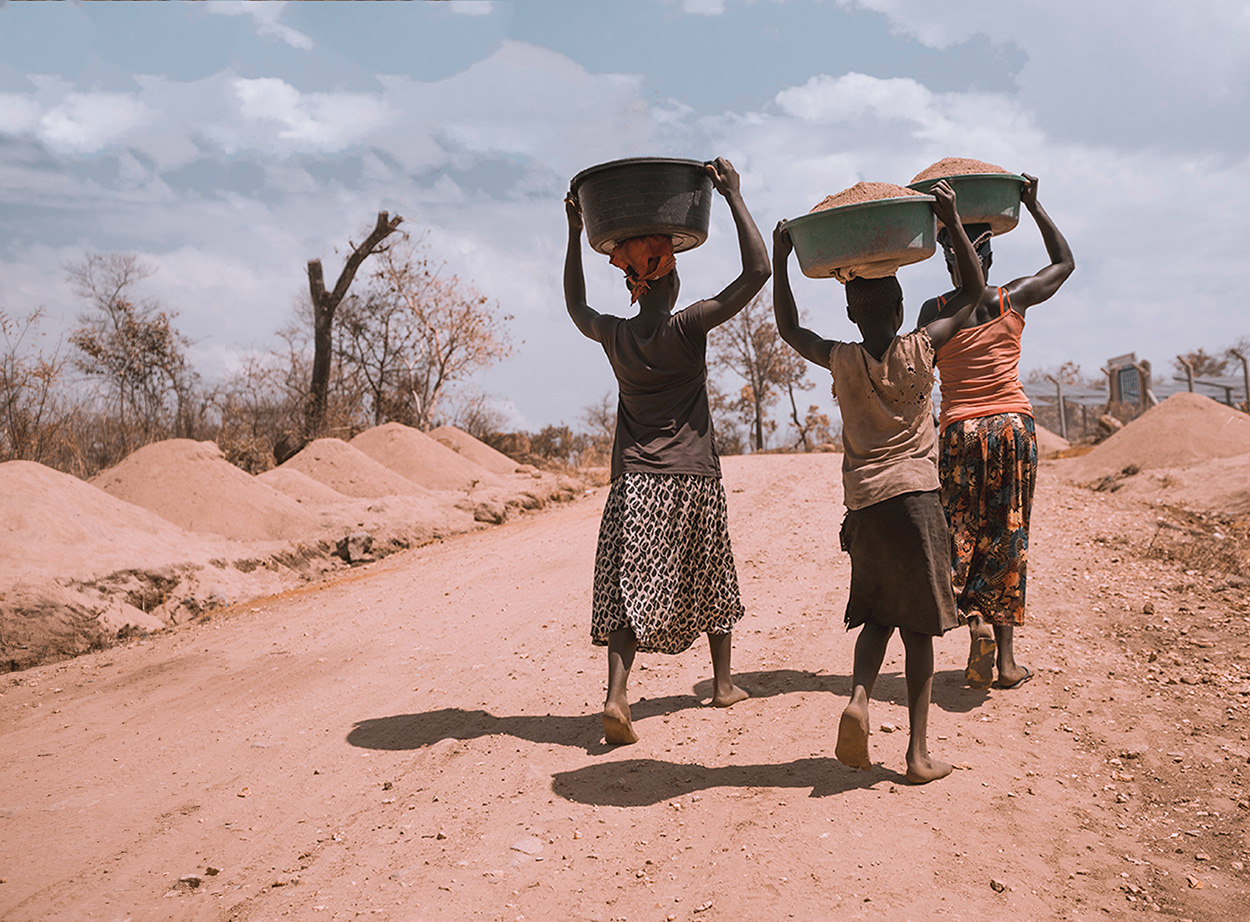 Depuis 2018, les conflits entre les communautés Bambara, Dogon et Fulani dans le centre du Mali ont entraîné des violations massives des droits de l'homme et des déplacements forcés, déclenchant un cycle inattendu de violence communautaire.
Grâce à un financement du Département d'État américain, nous renforçons activement la résilience des communautés pour mettre fin à ce cycle.
Ce mois-ci, notre projet Anw Ko Hêrê ! (La paix, maintenant !) s'est concentré sur la formation de 117 ambassadeurs de la paix locaux pour mener des activités de médiation et de prévention de la violence inter-communautaire. Dans cinq communes, les chefs traditionnels et religieux, les forces de défense et de sécurité, les autorités locales, les femmes et les jeunes leaders ont formé des équipes de médiation et ont élaboré un plan d'action pour résoudre les principaux conflits dans leurs communes respectives.
---
[Histoires de réussite, par Abdourahamane Barry]
GUINÉE : promouvoir la participation des citoyens à la gouvernance de la santé.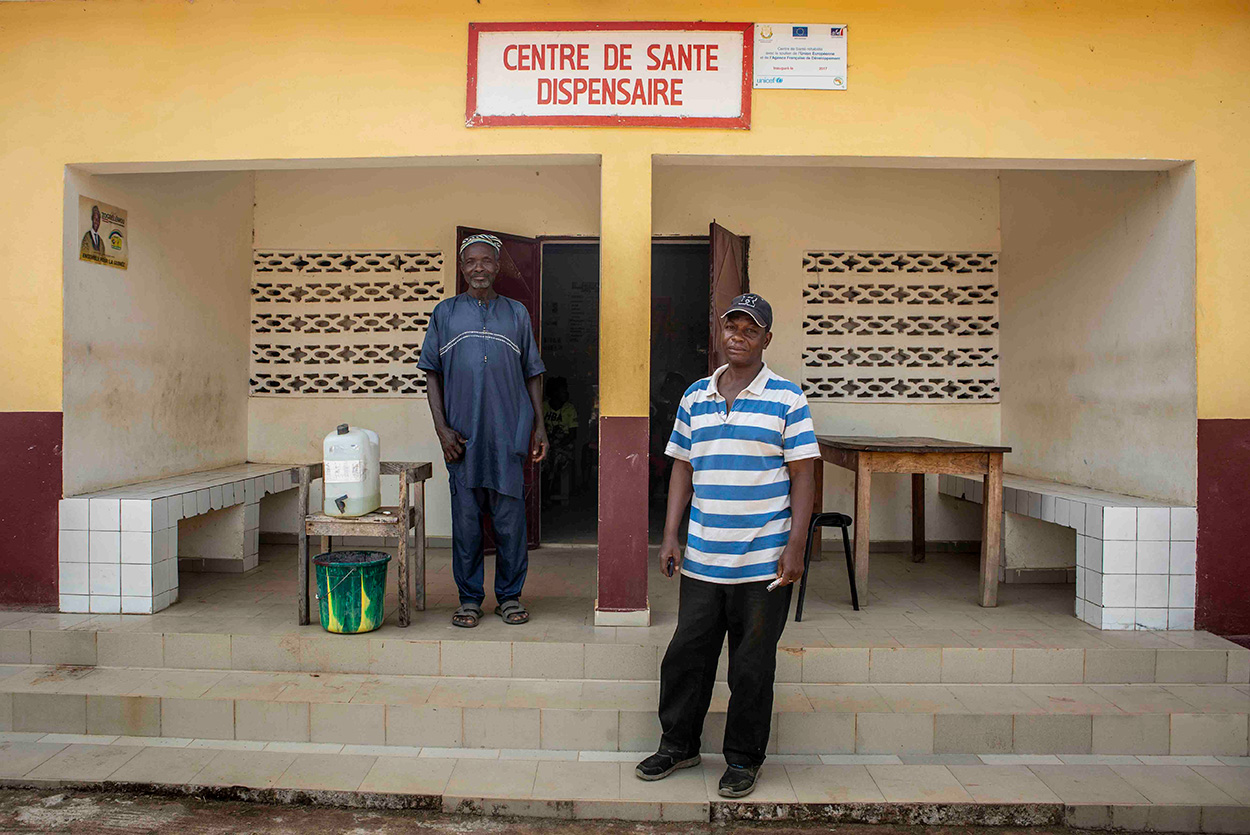 Personne n'était prêt pour Ebola. Ni la population, ni le personnel médical, ni le gouvernement. L'épidémie a mis en évidence les lacunes du système de santé dans la gestion des crises sanitaires, ce qui a incité le gouvernement à transférer ses compétences pour permettre aux communautés rurales de participer activement à la gouvernance de la santé.
À cette fin, les autorités locales du village de Kolenten ont créé le Comité pour la santé et l'hygiène (COSAH) afin d'impliquer les membres de la communauté dans la gestion du centre de santé. "Malheureusement, le comité n'existait que de nom. Il ne fonctionnait pas car nous ne savions pas quel était notre rôle", explique son président, El Hadj Sadou.
L'année dernière, des journalistes formés par Search dans le cadre de notre projet "Participation des citoyens à la gouvernance de la santé" sont venus recueillir du contenu pour leur émission de radio sur la gouvernance de la santé. Cette fois, au grand soulagement des membres du comité, ils ont produit une émission de radio portant spécifiquement sur le rôle et le fonctionnement du COSAH. "Ce programme nous a incité à prendre des mesures immédiates pour réorganiser notre structure autour de nos membres les plus actifs. Les rôles et les responsabilités de chaque membre ont été clairement définis. Nous remplissons désormais mieux notre rôle d'intermédiaire entre notre centre de santé local et la communauté", explique El Hadj Sadou.
De plus, une nouvelle et solide collaboration est née entre le comité et le directeur du centre de santé. "Il considère désormais les membres de notre comité comme ses partenaires, il nous tient informés du fonctionnement et des besoins du centre, et nous demande des conseils. Parallèlement, nous sensibilisons nos communautés à la nécessité de venir se faire soigner au centre. Et ça marche ! Aujourd'hui, ils laissent de côté l'auto-traitement traditionnel, qui entraîne souvent des complications, et viennent en grand nombre", conclut El Hadj Sadou.
Suivez-nous : Facebook
---
[Activité]
SIERRA LEONE : participation des citoyens à la lutte contre la pandémie.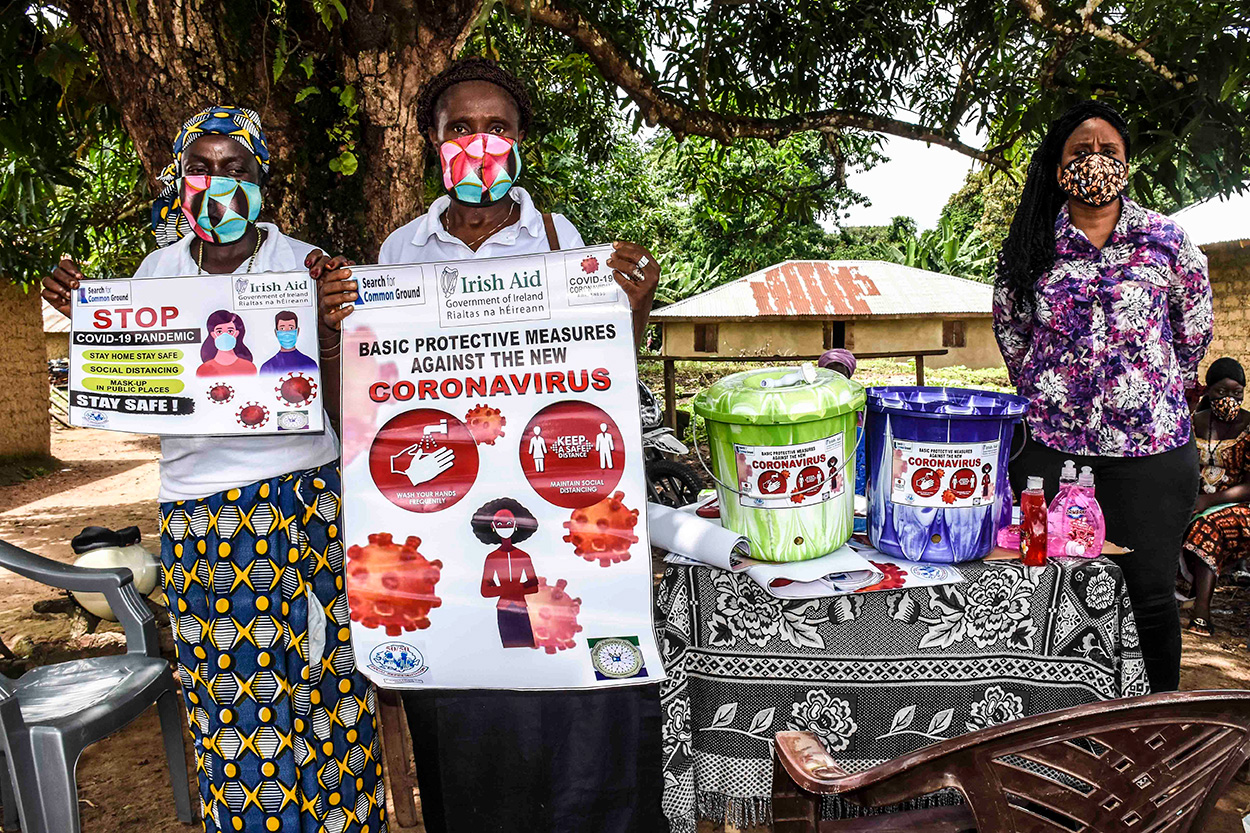 Depuis 2018, Search a joué un rôle crucial dans l'amélioration de l'engagement politique, de la responsabilité et des dépenses publiques en renforçant la participation des citoyens à la gouvernance de leurs circonscriptions.
Grâce au financement du Wellspring Philanthropic Fund (WPF), nous avons créé des espaces de dialogue entre les citoyens et leurs élus. Ce dialogue leur a permis de définir conjointement des plans de gouvernance communautaire pour le développement de leurs circonscriptions. Depuis lors, nous soutenons les organisations de la société civile dans le suivi de l'avancement de ces plans d'action élaborés avec les élus.
Afin de répondre au mieux aux besoins actuels, nous concentrons désormais également nos efforts sur le renforcement de la participation des citoyens au cœur de la lutte contre le COVID-19. À cette fin, nous avons fourni une formation en ligne aux membres de 26 organisations de la société civile dirigées par des femmes et des jeunes afin de les aider à suivre l'investissement des élus dans la gestion de la pandémie dans leurs circonscriptions.