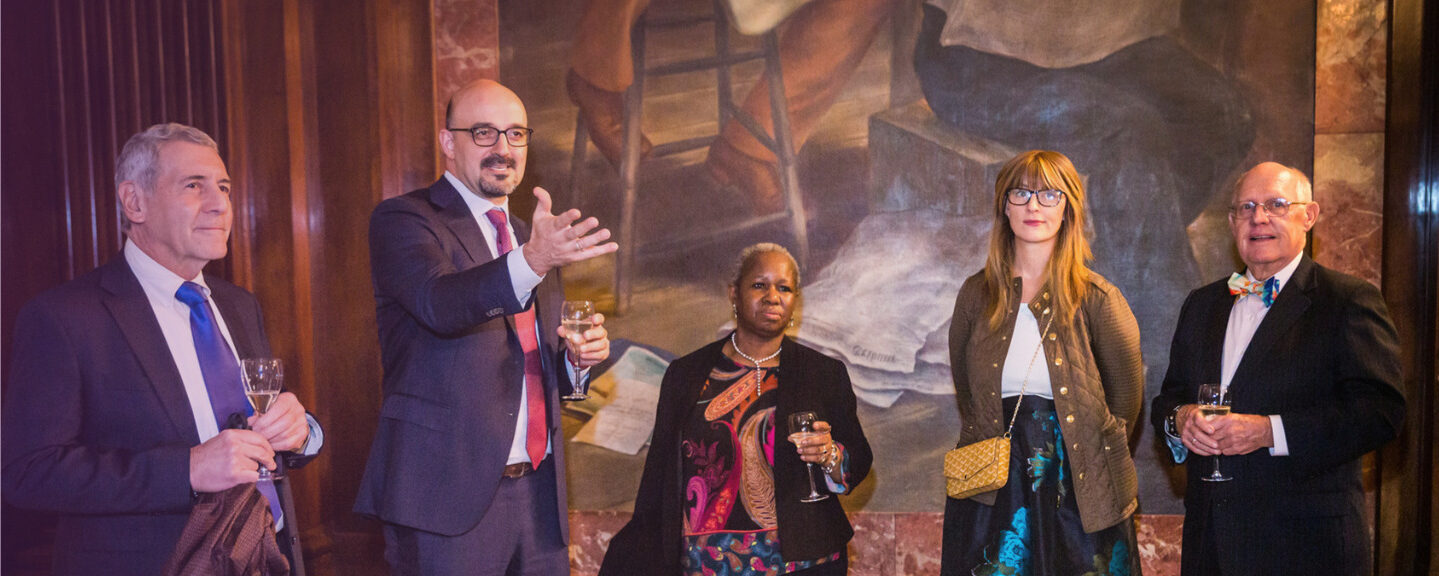 Executive Leadership
A global team making an impact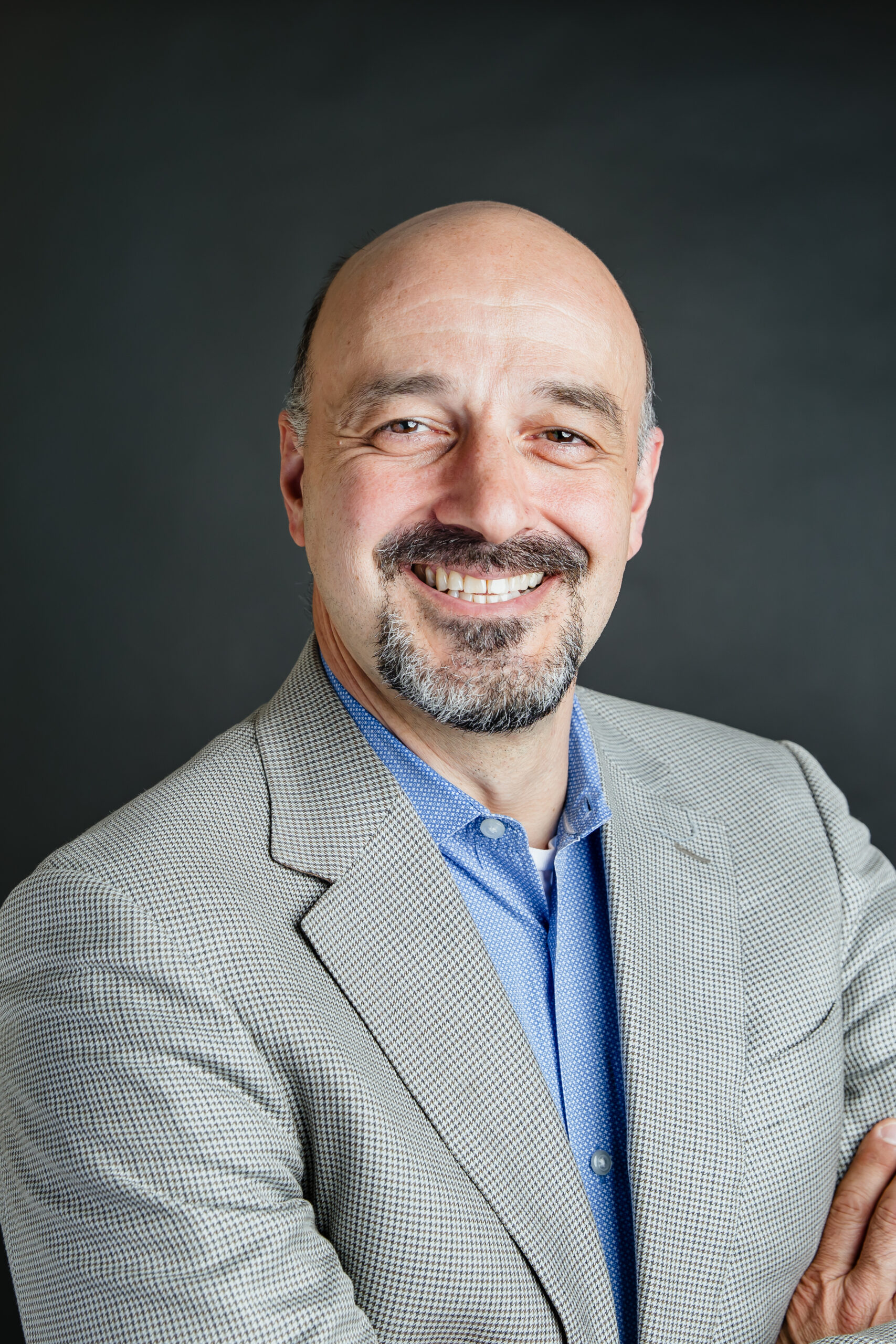 SHAMIL IDRISS
Chief Executive Officer
CHARLINE BURTON
Executive Director, Brussels
REBECCA BESANT
Executive Director, Preemptive Love
NEALIN PARKER
Executive Director, Common Ground USA
JACQUELINE OBURU
VP, People & Culture
WASIM KHAN
Vice President of Finance
LENA SLACHMUIJLDER
Executive Director, Digital Peacebuilding
MARJORIE NEWMAN-WILLIAMS
President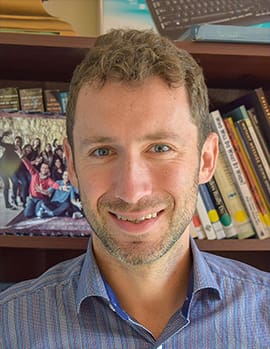 MIKE JOBBINS
VP, Global Affairs and Partnerships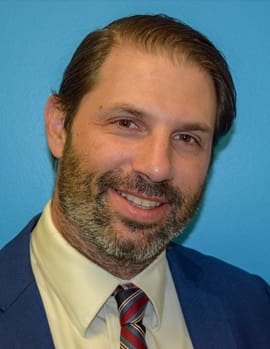 MICHAEL SHIPLER
VP, Strategy and Program Quality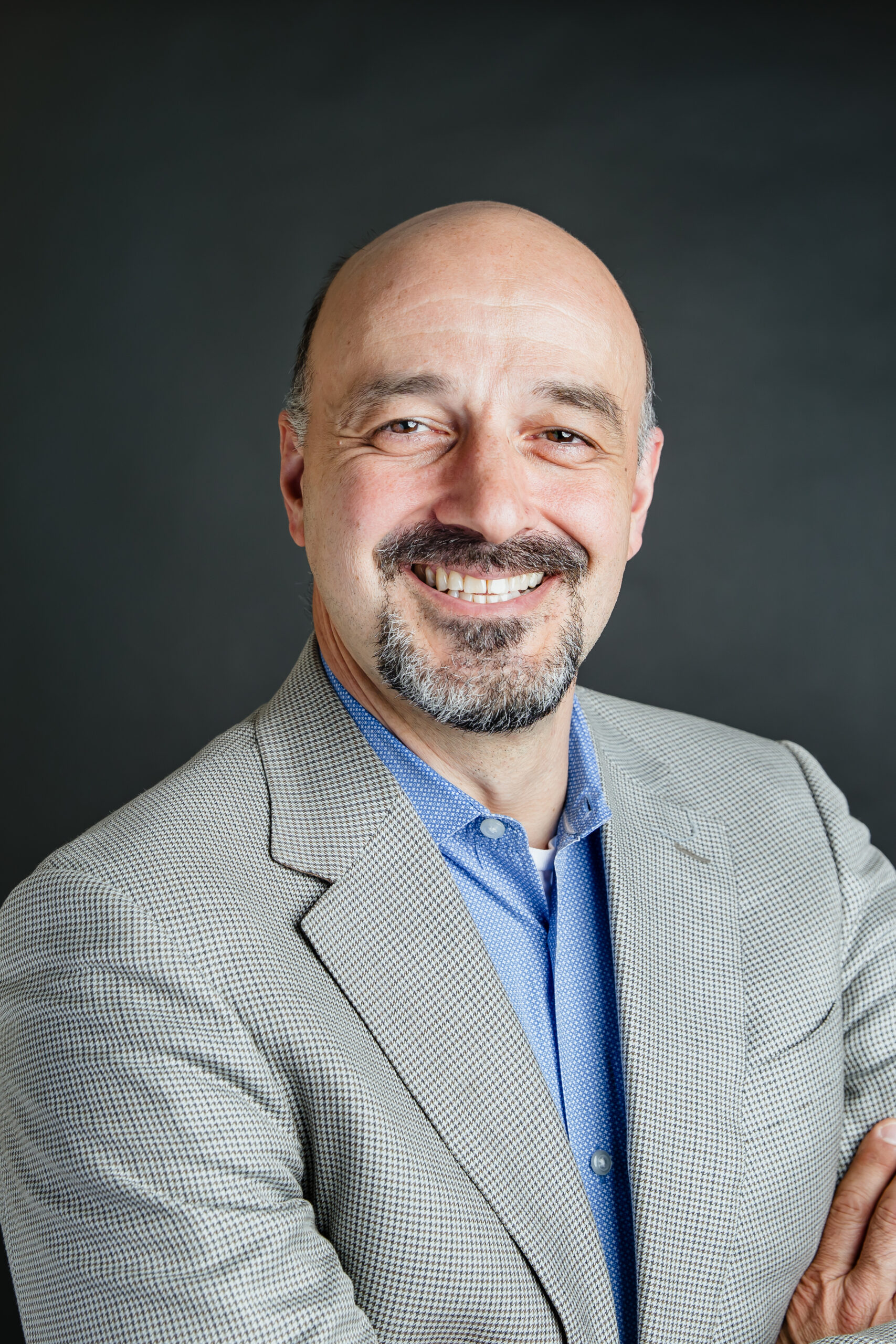 SHAMIL IDRISS
Chief Executive Officer
Shamil Idriss is the Chief Executive Officer of Search for Common Ground, the world's largest dedicated peacebuilding organization. In his current capacity as CEO, and in his previous capacities as President, Chief Operating Officer, and Burundi Country Director, Shamil has led Search's efforts to end violent conflict in more than 35 countries globally, including some of the most devastating conflict zones in the Middle East and Africa.
Shamil was appointed in 2005 by United Nations (UN) Secretary-General Kofi Annan as Deputy Director of the UN Alliance of Civilizations. In this role, he supported high-level political and religious leaders in developing policy recommendations and action plans to improve cross-cultural relations between Western and Muslim-majority countries, before, during, and after the Arab Spring revolutions. During his tenure at the UN, he worked closely with policymakers from the United States, Europe, the Middle East, and Africa in conceiving and implementing conflict prevention projects and increasing cross-cultural understanding.
From 2004-2005, Shamil worked with the World Economic Forum to establish the Forum's Council of 100 Leaders, conceiving and leading the Council's "Action Track" to identify and attract support for innovative high-impact programs.
Shamil is also a pioneer in the use of interactive media technologies for cross-cultural education and collaboration. In 2008-2014, as the CEO of Soliya, he led a coalition to create a market for virtual exchange through partnerships with public and private sector leaders across the United States, the Arab League, and the European Union. This led to the establishment of the J. Christopher Stevens Virtual Exchange Initiative announced by President Barack Obama in February 2015, and the subsequent announcement by the European Commission of their dedicated fund to expand virtual exchange in 2017.
A graduate of Swarthmore College with degrees in Economics and Philosophy, Shamil has authored several op-eds, papers, and articles on conflict transformation and peacebuilding for print and online publications around the world. He has also delivered numerous presentations, media appearances, lectures, and keynote addresses on international conflict resolution, media and social change, Islam and West-Muslim World relations, and social entrepreneurship. Most recently, he delivered a TEDx presentation on "Truths About Violent Conflict" and a lecture on "Conflict is Inevitable, Violence is Not" at Pacific Lutheran University as part of the Ambassador Chris Stevens Memorial Lecture Series. He also delivered a feature speech on "The Search for Belonging through Violent Extremist Networks" at the 2016 Global Philanthropy Conference.
CHARLINE BURTON
Executive Director, Brussels
Charline Burton is the Executive Director of Search for Common Ground's European branch, a Belgian-registered not-for-profit organisation that is in charge of all European engagement, partnerships, policy work, and of all Europe-funded programmes.
Charline heads a team of 30+ Brussels-based colleagues, and oversees 50+ peacebuilding programmes in Africa, the Middle East and Asia. She represents Search in various high-level fora and conferences in Brussels and elsewhere in Europe.
A Belgian national, Charline spent 10 years living in Africa before returning to her home country in 2017. She joined Search in Bukavu in the Democratic Republic of Congo, where she led Search's conflict-sensitive humanitarian programmes and developed the "conflict scan" methodology – which Search has been using since then. Moving to West Africa in 2013, she led the evaluation team and the evaluation processes before moving on to various managerial positions in the region, from Guinea to the Central African Republic.
Charline came to peacebuilding from a career in the public sector and media, first as a French Language journalist in Africa and Europe, and later with the United Nations and Belgian's development agency Enabel. She holds a Master's degree in Information and Communications (ULB) and one in Political Sciences (UCLouvain). Charline speaks French, English and Dutch.
REBECCA BESANT
Executive Director, Preemptive Love
Rebecca Besant has served as Search for Common Ground's Regional Director for East Africa since 2012. In this role, she oversees Search's programming in Burundi, Ethiopia, Kenya, Rwanda, South Sudan, Sudan, Tanzania, and Uganda.
She first joined Search in 2001 as West Africa Program Associate. She has moved through a number of roles at Search including West Africa Program Manager and Africa Program Manager, as well as Director, Great Lakes. Prior to Search, Rebecca worked as Development Coordinator at the environmental nonprofit Trout Unlimited as well as a lightweight women's rowing coach at Georgetown University.
Rebecca has been involved in the expansion of Search's Africa portfolio, participating in the assessments and strategic development that have led to its programs in Nigeria, Madagascar, South Sudan, Sudan, Tanzania, and Uganda. She has also overseen several regional projects, including phases two and three of Radio for Peacebuilding Africa and the Africa-wide Strategic Capacity-building in Peacebuilding program supported by the Swedish Government.
Originally from a small town near Buffalo, New York, Rebecca holds a BSFS from Georgetown University. She speaks English, French, and Thai.
NEALIN PARKER
Executive Director, Common Ground USA
Nealin Parker leads Common Ground USA as its inaugural Executive Director. Parker brings to the role decades of experience in senior domestic and international positions dealing with conflict, poverty, and healthcare. Before joining CG USA, Parker served in a number of senior leadership positions. These include: Founder and Director of the Bridging Divides Initiative at Princeton University, Chief of Staff for the federal US Department of Housing and Urban Development, Deputy/Acting Director of the Office of Transitional Initiatives at USAID, and Chief of Staff for the Center on International Cooperation at New York University. Parker also held policy, program, and research roles with Interpeace, The European Commission Elections Programs in Liberia, the Carter Center, IFES, and the Peace and Integration Boards of Aceh. She holds a Master's degree in Public and International Affairs from the Woodrow Wilson School at Princeton University and a Bachelor of Arts degree in Religious Studies from the University of Virginia.
JACQUELINE OBURU
VP, People & Culture
Jacqueline Oburu joined Search for Common Ground in April 2019 as the Associate VP, HR and Administration. In this capacity, she leads Search's human resource management functions globally providing leadership oversight of global talent acquisition and management, compensation and benefits, performance management, employee recognition and engagement.
Prior to Search, Jacqueline served in several HR leadership roles in the international development sector, working with World Vision, CRS, WorldFish, and ChildFund International and was the Chief Talent Officer with Tenderloin Neighborhood Development Corporation, an affordable housing non-profit organization based in San Francisco. She brings over 22+ years of Human Resource expertise working and living in Africa and Asia for 12 years, providing HR leadership in over 40 countries.
Jacqueline is a native New Yorker (Brooklyn to be exact) and an "adopted daughter of Kenya." She holds an M.A. in Inter-Cultural Studies and Leadership Development from Fuller Seminary.
WASIM KHAN
Vice President of Finance
Wasim Khan has served Search for Common Ground's Vice president of Finance since February 2018. In this role, he manages Search's finances, including financial planning, management of financial risks, record-keeping, financial reporting and responsible for analysis of data.
He first joined Search in 2015 as Finance Controller. Prior to Search, he worked for international non-profits in 10 different countries including Macedonia, Kosovo, Sierra Leone, Liberia, Guinea, Indonesia, Jordan, Kenya, Republic of Georgia, and Pakistan. He served in financial leadership positions for several international organizations including African Development Solution, AIDS Vaccine Initiative, International Rescue Committee, International Medical Corps, and Plan International.
Originally from Peshawar, Pakistan, Wasim holds a B.S. from Peshawar University of Pakistan and an M.B.A. from St. Peter's University. He also has Non-profit Management Certification from New York University. He speaks English, Pashto, and Urdu.
LENA SLACHMUIJLDER
Executive Director, Digital Peacebuilding
Lena Slachmuijlder is the Executive Director of Digital Peacebuilding at Search for Common Ground, activating and elevating the use of digital tools for conflict transformation across Search's programs. She is also the Co-Chair of the Council on Tech and Social Cohesion, which fosters collaboration between technologists, academics, policy advocates and peacebuilders to catalyze the design and deployment of technology for social cohesion. She has 30 years of experience working for peaceful social change, starting as a journalist with anti-apartheid media in South Africa, and pioneering creative media tools for peacebuilding over the last two decades. She has trained journalists, artists and peacebuilders across Africa, Asia and the Middle East, has published numerous articles and book chapters, and produced an award-winning film about Burundi's "Heroes" She led the codification of the Common Ground Approach core curriculum, authored 'Transforming Violent Extremism: a Peacebuilder's guide and championed Search's first 10-year organizational strategy.  Lena is a graduate of Stanford University, an alumni of Amsterdam's THNK School for Creative Leadership and Brandeis University's fellowship on Arts and Reconciliation. In 2020, Lena gave a TEDx talk entitled 'The Vaccine to End War'. She lives in Brussels with her husband and two step-children.
MARJORIE NEWMAN-WILLIAMS
President
Marjorie began her career in international development when the advertising company she worked for was contracted by USAID to support a reproductive health project in her home country of Jamaica. She then joined the United Nations system, advancing in the organization in successive roles at UNICEF as Deputy Director of the Task Force for Change Management and as Deputy Director of UNICEF's Program Division. With her communications and marketing skills she rose to serve as UNICEF's Global Director of Communications for four years.
In her subsequent roles leading international NGOs, Newman-Williams directly managed major change initiatives — including FHI's acquisition of the Academy for Education Development — and the building of communications and philanthropic fundraising operations. Most recently, as President of MSI United States, Newman-WIlliams led a major expansion of the organization's philanthropic fundraising operation, more than quadrupling unrestricted revenue in just four years.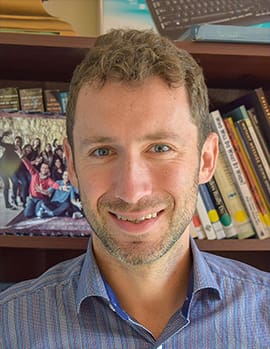 MIKE JOBBINS
VP, Global Affairs and Partnerships
Mike Jobbins leads Global Affairs and Partnerships at Search for Common Ground. He joined Search in 2008 and has designed, developed and managed conflict resolution, violence prevention, and inclusive governance programs. Mike leads Search's advocacy and partnerships with U.S. and European governments, the private sector and NGO partners.
Mike was Senior Program Manager for Search's Africa Region, where he led the design and development of programs in 22 countries across the continent, including Search's programs responding to state collapse in South Sudan, violent extremism in the Sahel, the civil conflict in the Central African Republic and the Cote d'Ivoire elections crisis. Before returning to Washington, he was a program manager with Search for Common Ground in the DRC and program officer in its Burundi regional office, where he oversaw the start-up and management of election, security sector, and complex emergencies programs.
Prior to joining Search, Mike supported training with high-level political leaders in the DRC and Burundi and Africa policy research at the Woodrow Wilson Center think tank. Originally from New Jersey, Mike holds an MA from Georgetown and a BA from Harvard. He is fluent in English and French.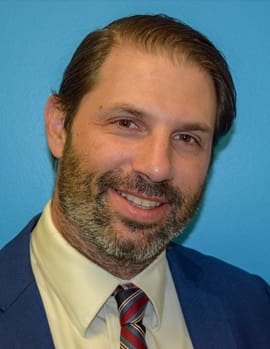 MICHAEL SHIPLER
VP, Strategy and Program Quality
Michael Shipler is the Vice President, Strategy and Program Quality for Search for Common Ground where he oversees strategy development and execution for the organization. Michael has twenty years of peacebuilding experience, having worked from community to political levels.
He previously served as Asia Regional Director for Search for Common Ground where he led programming in eleven countries and offices in Indonesia, Kyrgyzstan, Myanmar, Nepal, Pakistan, Sri Lanka, and Timor-Leste. During his time in this role, he established SFCG's program in Myanmar and Central Asia and led the development and implementation of a dynamic and innovative set of initiatives such as engagement between communities and security forces in Nepal, work in prisons in Indonesia, and production of media and television for social change.
He has served as the Senior Program Advisor for SFCG providing technical support to programs in Yemen, Zimbabwe, Pakistan, Angola and elsewhere. Prior, he served as Director of Programs for SFCG's Nepal office where he co-founded and directed a multi-pronged media and community program in support of the country's peace process. He is the founder of SFCG's Children & Youth Division, establishing core methodology for youth and peacebuilding work. He co-founded the Washington Network on Children and Armed Conflict (WNCAC) and helped found The Child Soldiers Initiative – a global project aimed at eradicating the use of children as soldiers – done in partnership with Lt. General Roméo Dallaire and other institutions. While working for Youth for Peace, a youth-led organization in Cambodia, he developed a leadership program supporting youth to avoid violence and contributing to reconciliation in their own communities. Michael is holds his MA in War in the Modern World at Kings College in London. He is the author of The Dancing Country and Other Stories.
THE GLOBAL LEADERS OF SEARCH FOR COMMON GROUND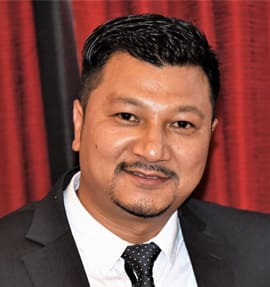 RAJENDRA MULMI
Regional Director, Asia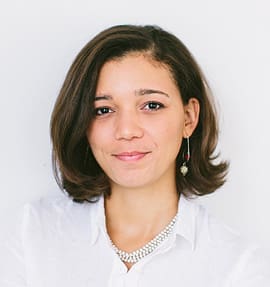 ADRIENNE LEMON
Senior Director, Strategy Alignment
SHARON ROSEN
Global Director of Religious Engagement
LAKSHITHA SAJI PRELIS
Director, Children & Youth Programs
JACK FARRELL
Director of Communications
MARITZA MEJÍA
Director of Development
KARA SCHECHTMAN
Director of Marketing
MAXWELL SAUNGWEME
Regional Director, Central & East Africa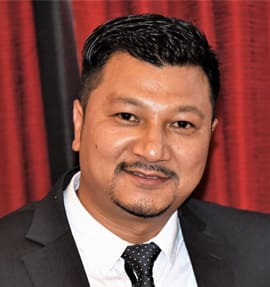 RAJENDRA MULMI
Regional Director, Asia
Rajendra Mulmi has served as Search for Common Ground's Regional Director of Asia since December 2018. In this role, Rajendra oversees Search's programs in Kyrgyzstan and Central Asia, Afghanistan, Indonesia, Myanmar, Nepal, and Sri Lanka, as well as Macedonia.
Rajendra first joined Search in 2006 as the Youth Program Coordinator in Nepal. He went on to become the Director of Programs and then the Country Director in Nepal. Until recently, he served as Country Director of Search's program in Nigeria. Prior to Search, Rajendra founded and led two of Nepal's pioneer youth organizations, Youth Initiative and the Association of Youth Organizations in Nepal (AYON).
Rajendra is an expert in designing and managing peacebuilding and development programs, providing strategic vision and leadership to organizations and networks for oversight to complex projects. He has over 15 years of experience in building and strengthening diverse teams and raising funds from a wide range of donors. In his time at Search, Rajendra designed and implemented a range of innovative programs around peacebuilding and reconciliation, security and justice, governance, and leadership. He largely built Search's Nepal program and was able to secure the largest grant in Asia. In Nigeria, he expanded Search's program to work on peace and security architecture and reintegration.
Originally from Kathmandu, Nepal, Rajendra holds a Masters from the Institute of Development Studies at the University of Sussex, United Kingdom. He speaks Nepali, English, and Hindi.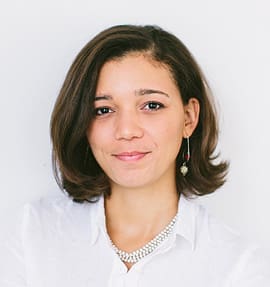 ADRIENNE LEMON
Senior Director, Strategy Alignment
Adrienne Lemon is our Senior Director, Strategy Alignment and previously served as Search for Common Ground's Director of the Institutional Learning Team. In this role, Adrienne oversees the quality of global program design, monitoring, and evaluation, as well as all research, and learning across the organization.
She first joined Search in 2013 as the Regional Design, Monitoring & Evaluation Specialist for the East, Central, and Southern Africa regions. She went on to become Senior Specialist for those regions before assuming her current role. Prior to Search, Adrienne conducted her PhD research in Burundi on political participation during civil war. She also served as a consultant on conflict and peacebuilding related to extractive industries, gender-based violence, and youth empowerment.
Adrienne is an expert on social movements and collective behavior, particularly concerning periods of conflict and post-conflict reconstruction. Her doctoral research synthesizes how identity in Burundi (based on age, gender, class and ethnicity) has shaped people's social networks and their choices related to violence during moments of political crisis.
Originally from the United States in Palm Beach Gardens, Florida, Adrienne holds a Ph.D. from Boston University and a B.A. from Furman University. She speaks English and French.
SHARON ROSEN
Global Director of Religious Engagement
Sharon Rosen has served as Search for Common Ground's Global Director of Religious Engagement since 2017. In this role, she oversees the development and project implementation of Search's global religious engagement strategy.
Sharon first joined Search in 2005 as Senior Advisor to the Jerusalem office and continued as the office's Co-Director for nine years before assuming her current role. Prior to Search, she co-founded and directed Education for Life, an international non-governmental organization that provides tools for the development and wellbeing of children within state educational systems. She was also a faculty member at the Jerusalem Center for Near East Studies teaching courses on Bible, gender, and contemporary relevance.
Sharon is an expert on designing and implementing interreligious programming that builds collaboration across religions and promotes peace. She is also an experienced facilitator in conflict resolution and strategic planning. In her time at Search, she co-created and leads the Universal Code of Conduct on Holy Sites initiative and has managed multiple projects on religion, development, health, and media. She was also senior editor of the Common Ground News Service – Middle East. Additionally, her chapter, "The Importance of Interfaith Cooperation for the Protection of Jerusalem's Holy Sites," was published in Sacred Space in Israel and Palestine (Routledge 2012).
Originally from London, England, Sharon holds a B.A. and a Masters from Hebrew University, Jerusalem. She speaks English and Hebrew.
LAKSHITHA SAJI PRELIS
Director, Children & Youth Programs
For over 20 years, Saji Prelis has worked with youth, youth movements, and youth focused organizations in various conflict and transition environments, particularly in East and West Africa, and Central, South, and Southeast Asia. Since 2011, he has served as our Director for Children & Youth Programs.
Additionally, Saji co-founded and co-chairs the first UN-CSO-Donor working group on Youth Participation in Peacebuilding, which played a major role in successfully advocating for the historic UN Security Council Resolution 2250 on Youth, Peace and Security.
Saji has served as an adviser to governments and governmental agencies in many countries including Nepal, South Sudan, Sierra Leone, Liberia, Sri Lanka, Indonesia, Haiti and Uganda. His work includes developing training programs, drafting policy frameworks, and designing community participation programs. He has also served as advisory to the Commonwealth Secretariat and Commonwealth Ministers on youth and peacebuilding. He is often a speaker and moderator at many international fora on the topic of engaging youth as partners to prevent violent extremism and peacebuilding.
Saji obtained his Master's Degree in International Peace & Conflict Resolution with a Concentration in International Law from the School of International Service at American University.
JACK FARRELL
Director of Communications
Jack Farrell is an experienced strategic communications & innovation professional with a strong track record of working across the private sector, with NGOs, and on political campaigns. Jack joined Search in 2016 as a member of the Institutional Learning and Strategy Alignment Teams, and has gone on to lead a number of global projects that sought to improve the effectiveness and impact of peacebuilding interventions, most notably, Jack founded ConnexUs, a global networking and learning platform for civic actors in conflict that has 250,000 annual users in over 190 countries.
In October 2022, Jack became Search's Global Director of Communications. In this role he oversees all external engagement and messaging for the organization, press opportunities, communication strategy, and the redevelopment of the Search website.
Prior to joining Search, Jack worked in political campaign strategy & communications, in the United States and in Northern Ireland. In 2017 he was listed as one of Irish America's 40 under 40 and winner of their "People's Choice Award."
MARITZA MEJÍA
Director of Development
Maritza Mejía is the proud daughter of Mexican and Colombian immigrants who taught her the value of justice in society.  She first started working in the nonprofit sector shortly after completing her undergraduate degree in Global Studies at the University of California, Santa Barbara, over twenty years ago.  A few years later, she received her Master's degree in Public Administration from the California State University at Northridge. Her career has included work championing immigrant rights, educational access and financial aid reform, battling global hunger, emergency relief, and peacebuilding.
Maritza is an avid yogi, traveler, auntie, poet, and activist in her communities; she now splits her time between Houston, California, and Mexico City. She considers it an honor to serve the many communities that Search is working in all over the world.
KARA SCHECHTMAN
Director of Marketing
Kara Schectman is a seasoned writer with nearly two decades of experience in the fields of journalism, public relations, marketing, and broadcasting. Her career has been marked by numerous awards and accolades, reflecting her exceptional talent for storytelling.
Kara's passion extends beyond her professional pursuits; she is deeply committed to the principles of leadership and lifelong learning. Together with her family, she has a shared love for exploring the world through travel, and they have opened their home in Dallas to host international visitor groups. Through these gatherings, Kara has witnessed the power of fostering connections to transcend borders and break down barriers, fostering a more peaceful world, a mission she continues with Search for Common Ground.
Outside of her work, Kara enjoys a variety of interests that keep her engaged and inspired. She finds solace and adventure in swimming and paddle boarding, indulges her curiosity through travel and reading, and captures the beauty of the world through her passion for photography. Kara Schectman is not only an accomplished professional but also a dedicated advocate for the power of human connections and the pursuit of a more harmonious world.
MAXWELL SAUNGWEME
Regional Director, Central & East Africa
Maxwell Saungweme is a senior-level peacebuilding and development practitioner with over 22 years of working experience in various countries in Africa, the Middle East, and Asia. He is Search's Regional Director for Central and East Africa (CEA). Maxwell started his career in Search in 2015 and led the inauguration and expansion of our programs in North East Nigeria as Deputy Country Director before moving to Tanzania in 2017, where he served as Country Director. In 2020, he joined the Lebanon and Syria program as Country Director, a role he held until March 2023, when he became CEA Interim Regional Director. In September 2023, Maxwell was confirmed as Regional Director of CEA. Maxwell has direct programming experience in Lebanon, Syria, Tanzania, DRC, Nigeria, Afghanistan, Ethiopia, Sudan, South Sudan, Mozambique, and Zimbabwe. He also has expertise in the financial sustainability of NGOs, program management, strategy execution, new business development, and team leadership. Maxwell holds a Master of Philosophy Degree in Development Finance (Cum Laude) from the University of Stellenbosch, South Africa, a Master's Degree in Development Studies from the University of the Free State, South Africa, and a B.Sc. Degree in Economics from the University of Zimbabwe. A father of two, Maxwell is married to Caroline and enjoys reading about the discourse on African political and economic development during his spare time.